---

---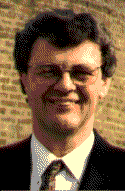 ---
Welcome to the Waller family homepage.
My name is Mark Waller. This homepage is about me and my family who are pictured below. My wife is Marie and we have been married since 1980. Our children are Jonathan, Nicholas and William.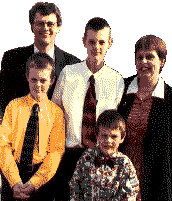 Marie and I are both secondary teachers. Marie teaches English at Beacon Community College, here in Crowborough, East Sussex, (England). I am Deputy headteacher at Mascalls School, Paddock Wood, just across the boarder in Kent. The two older boys are pupils at Beacon Community College. If you want to find out more, please use the links below.
---
---
St Catherine's College, Oxford.

Recently, I have been tracking down some old University friends. If you want to find out about some of the alumni of St. Catherine's College, Oxford, (circa 1974), use the link below.
---
Waller Family History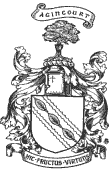 I have found the Internet a fascinating way of linking up with other Wallers and recording the family history.
---
Puzzle Page
I am fond of simple brain teasers. Try this link if you want to see some puzzles. Then you can email me your answers.
---
Save a Life
I found this site on the web and it seems a good idea to visit it and get your friends to visit it too.
Simply click below to go to "The Hunger Site" (www.thehungersite.com).
If you do, a meal will be provided to a starving person at no cost to yourself. It is paid for by sponsors. Please give it a try every time you log on!
Tell your friends to do it, too.
---